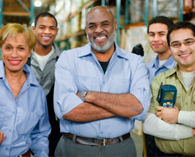 Presenting the Eye2Eye program
Eye2Eye is a Web-based eye safety education and training program developed by Prevent Blindness America, the nation's leading eye safety organization.

Eye2Eye helps safety directors build a network of employees who value on-site safety and are committed to peer education.

Eye2Eye's Safety Ambassadors bridge the gap between safety managers and employees, ensuring increased compliance with workplace eye safety standards and practices.
For additional information and program details please click here.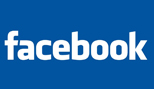 Follow Our Online Community
Engage with Peers and Fellow Safety Ambassadors
Stay in touch with safety directors and program ambassadors as part of our online community on Facebook.